Products » ISO TRANSPORT
The ISOTRANSPORT boards are specific develop to thermal insulation of isothermal, refrigerated body cars.
Rigorously calibrated and striated.
Advantages
Low level of thermal conductivity
High resistance to compression
Excellent dimensional stability

Waterproofing and transpirable

Age resistance

CFC and HCFC free

Putrefaction resistance

Chemical and biological resistance

Not attractive to insects and rodents
Innocuous to health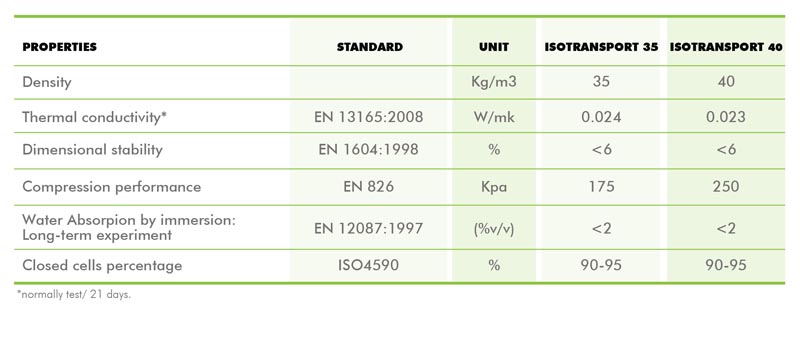 This product is strictly in agreement with the european norm EN 13165
ISOTRANSPORT Calibrated Boards
Option: Smooth or Striated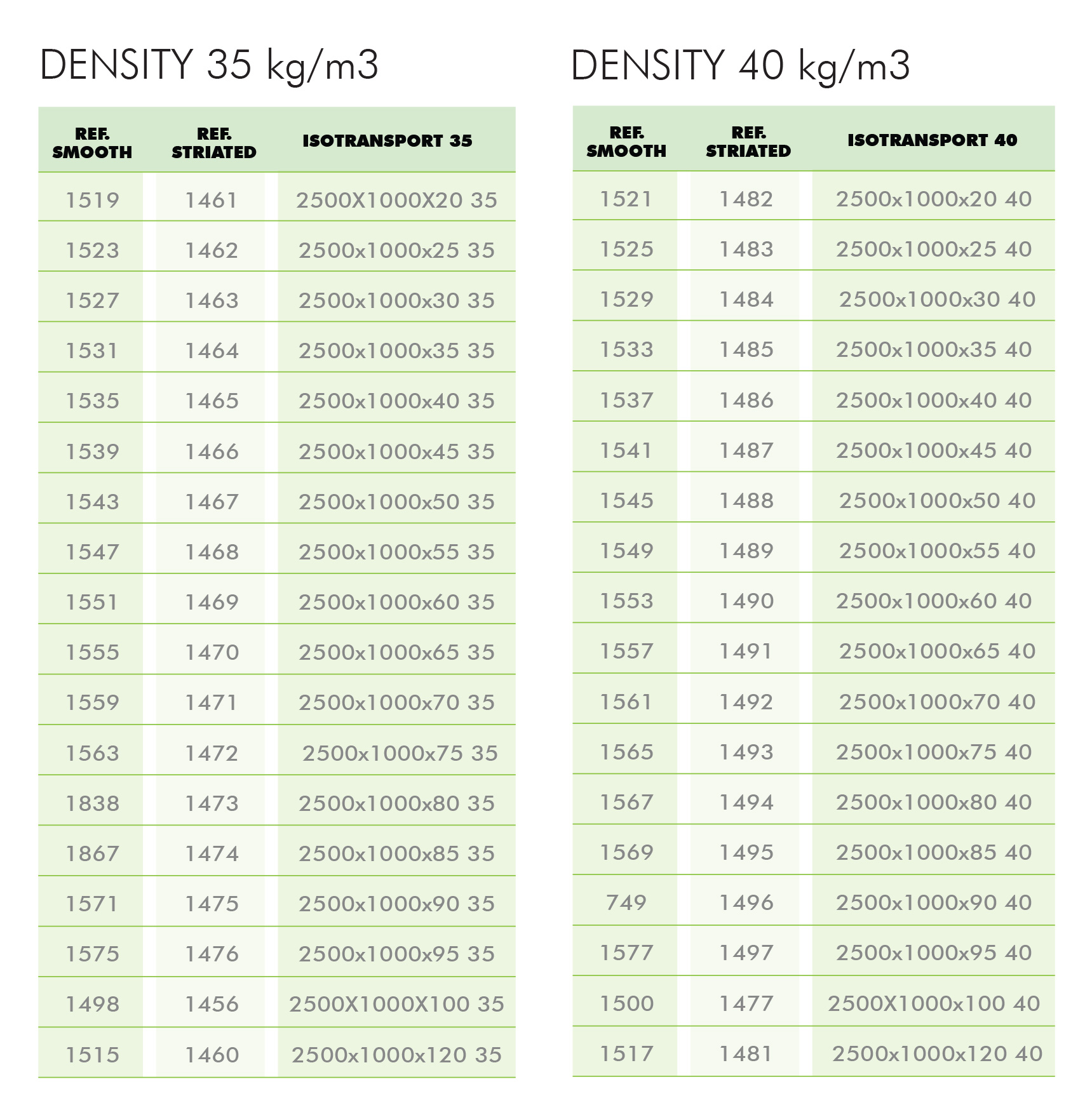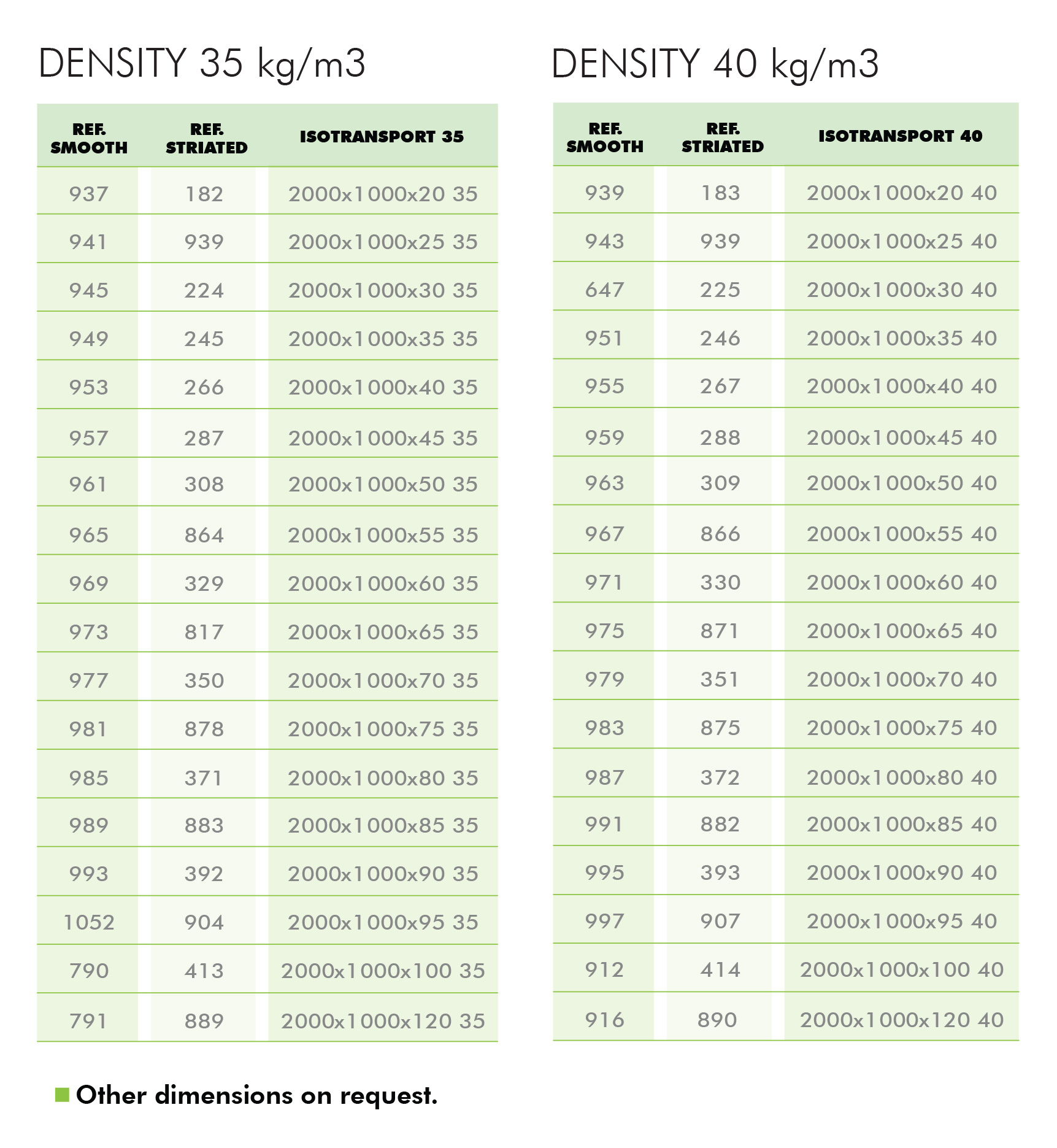 Click here to download the ISO TRANSPORT PDF technical sheet.
- General Sales Conditions
- Purchasing Conditions